The Ming Shan Digital Experience goes live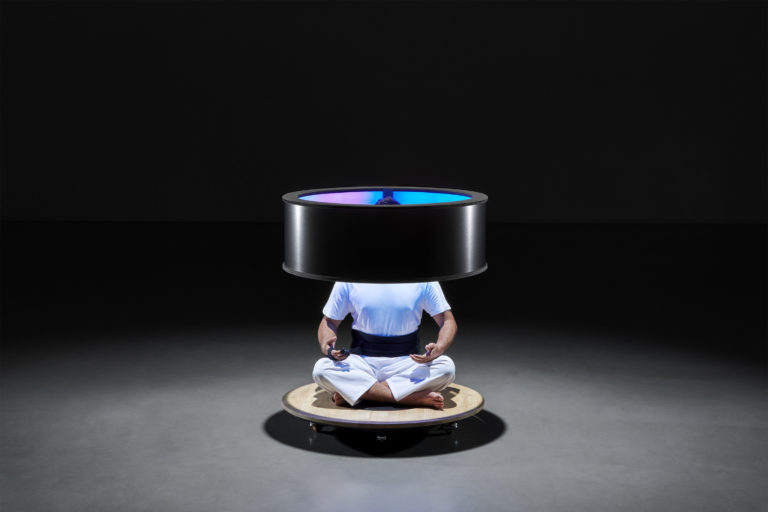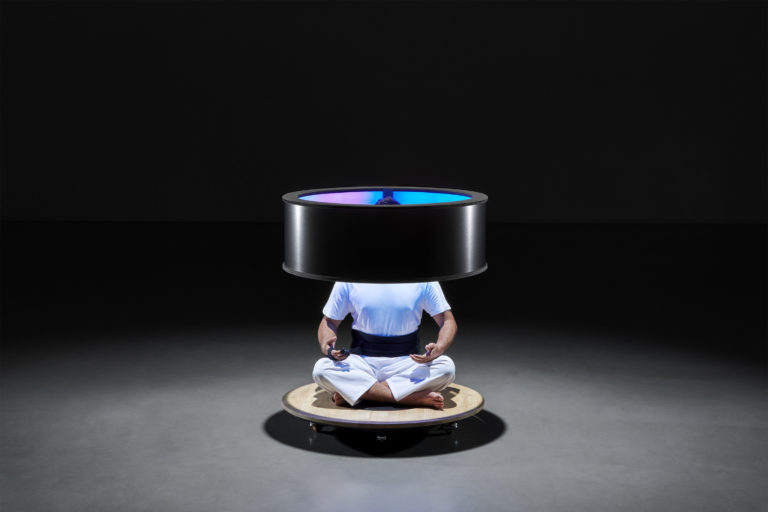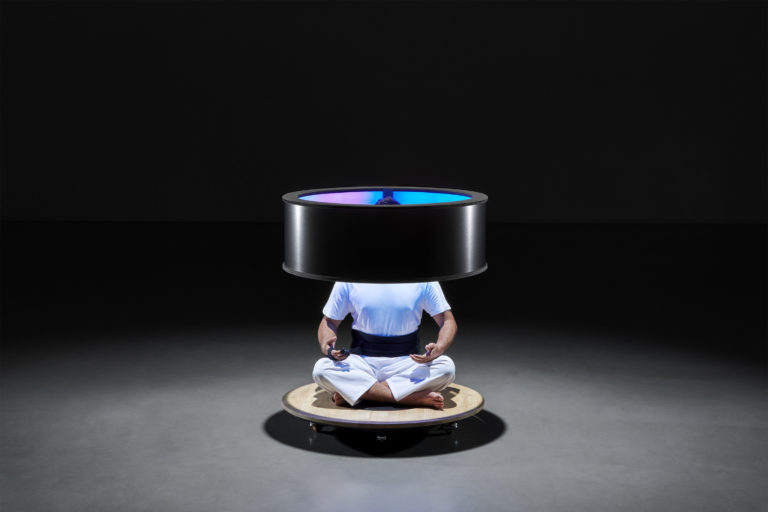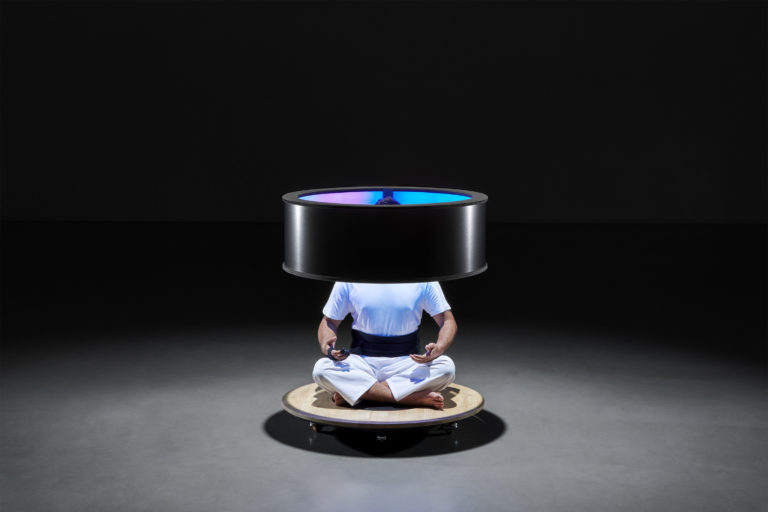 Introduction
The design research centre EPFL+ECAL Lab has created interactive devices fostering the practice of meditation in collaboration with the Ming Shan Integrative Taoist Center in Bullet, Switzerland.
The Ming Shan Digital Experience explores the use of technology for meditation. Combining traditional practice, artistic approaches, emerging technologies and scientific observations, this research project has led to the creation of immersive installations for meditation, suitable for both novices and advanced practitioners.
These installations support guided meditation in three phases; entering relaxation, meditation, and wake-up. Practitioners are immersed in a luminous ring that reflects their inner changes and stimulates attention to their own body. Colors produced by the light ring evolve over the meditation phases. This system uses physiological information from sensors to generate visual and acoustic feedback in the room. Evolving according to the state of the participants, this immersive environment aims to facilitate not only individual practice, but also to strengthen collective meditation.
Since the launch of the first prototypes in January 2020, the impact of the project has been observed and measured in the Ming Shang Taoist community. Qualitative and quantitative scientific evaluations have been led in collaboration with UX psychologists of the University of Fribourg.
While this initiative has produced a new generation of design-driven meditation devices, the EPFL+ECAL Lab continues its investigation to understand how the learnings could impact daily life with the development of systems to reduce stress in workplaces, urban environments and homes.
The complete research results will be unveiled in Summer 2020.
Credits
Project Direction
Nicolas Henchoz
Art Direction & Project Management
Lara Défayes
MAS in Design Research for Digital Innovation
Margaux Charvolin
Interaction Design
Margaux Charvolin in cooperation with Lara Défayes
Software Engineering
Delphine Ribes, Yves Kalberer & Luca Sassoli De Bianchi
Hardware & Firmware Engineering
Dr Cédric Duchêne
Industrial Design
Matthieu Girel & Béatrice Durandard
UI/UX Psychologist
Dr Andreas Sonderegger
Photography
EPFL+ECAL Lab / Daniela&Tonatiuh
Partner
Ming Shan Integrative Taoist Center
Scientific partners
University of Fribourg
ASPG EPFL
CSEM Signal Processing & Control Sector