Visit us during the EPFL open days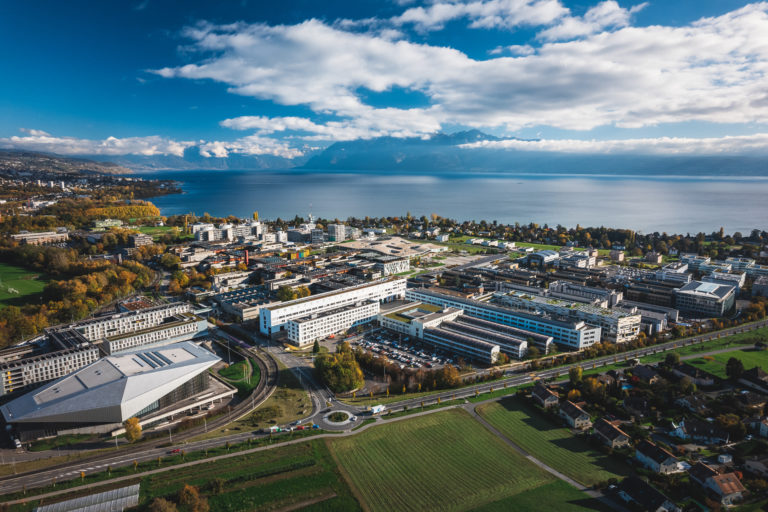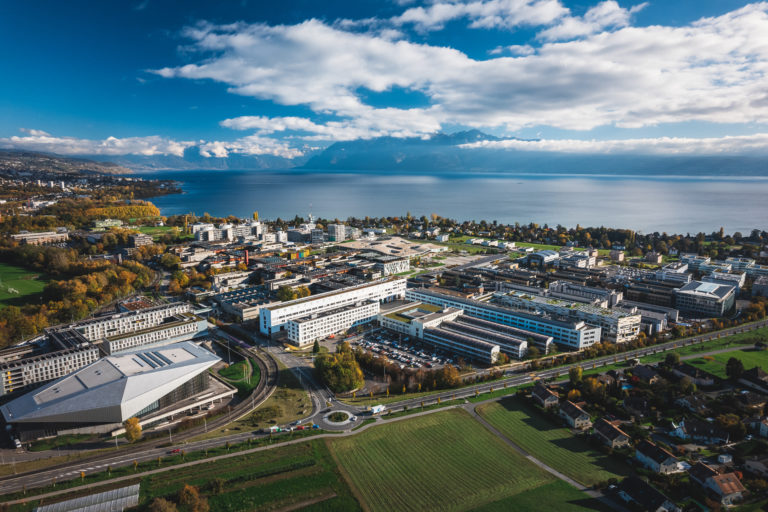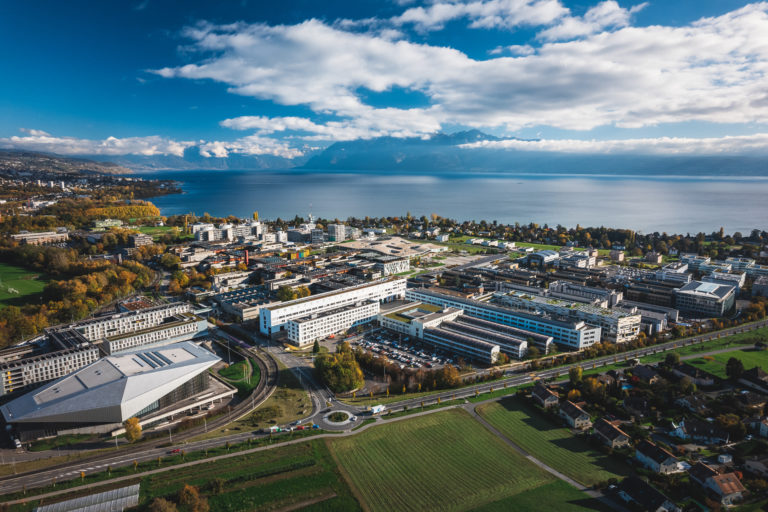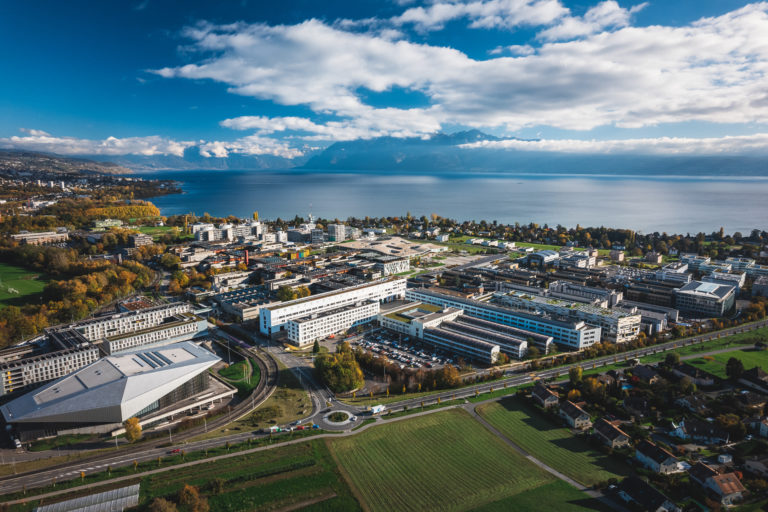 Introduction
For a weekend, enter a world of innovation, science and creativity!
As part of the EPFL Open Days, on April 29 and 30, we will present three design research projects on the campus, including a new interactive installation.
THE PROJECTS
Chrono Impact. Explore the dimensions of time.
The Vacheron Constantin watchmaking company has been producing watches continuously since 1755. Its exceptional archives are a testament to our relationship with time, innovation, artistic creation and precision mechanics.
The partnership with EPFL+ECAL Lab, EPFL's design research center, has made it possible to establish fundamental principles for reviving this cultural heritage. The user begins by placing one of the watch artifacts on the circular support. The system then configures itself to offer them a route through the archive, specific to this watch: inspirations, letters from famous people, sketches, references. But they are not a prisoner of this story. At any time, they can "escape" into the three-dimensional space to explore other documents in complete freedom and return to the current story whenever they wish.
The project delivered in-depth research on the representation of this type of archive in an immersive space. It imagines how this space can become the medium for many stories while preserving the freedom of visitors. It maintains a permanent relationship between historical documents and today's creations.
Chronogram was produced in collaboration with the EPFL Digital Humanities Laboratory. It is now the main interactive device in Vacheron Constantin's flagship stores in New York, Dubai and, starting this summer, in Los Angeles.
Poster World. The richness of Swiss graphic design revealed by artificial intelligence.
Posters are a reflection of our society, showing the evolution of crucial cultural indicators such as human representation, political movements, aesthetics and consumption over time. The Museum für Gestaltung in Zürich has one of the largest collections in the world, with over 360,000 posters. But how should this type of cultural heritage be shared? How can visitors understand the originality or the strength of graphic compositions, capable of attracting the eye, arousing an emotion and transmitting a message in two seconds?
The result of an EPFL+ECAL Lab design research project, Poster World reveals the secrets of posters. The installation presents a tryptic of three similar posters. Sometimes obvious, sometimes hidden, the similarities reveal a fundamental element: colors, composition, line of force, etc. By touching the interface, the visitor can view the similarities or choose others and even rearrange the view of the collection according to the chosen parameter.
Thanks to the integration of artificial intelligence, Poster World can show around 8 billion different combinations! Work in collaboration with EPFL's Digital Humanities Laboratory and the Computer Vision Laboratory has shown us how to train artificial intelligence with museum content rather than with international databases with unclear origins.
Poster World has given rise not only to a public installation but also to useful knowledge, for example: how the interest of both informed and novice audiences can be engaged and how artificial intelligence can serve the curation of an exhibition rather than replace the human.
Évokâ. Finding our common identity.
The EPFL+ECAL Lab is excited to present the first prototype of a project under development. It addresses a key societal issue: at a time when social networks have shattered the notion of territory, how can the social, cultural and economic dynamics of a region or a country be preserved? Asking this question also brings us back to the expression of our need for a strong collective identity.
In the midst of a renovation, the Cantonal and University Library of Fribourg signed a research partnership with EPFL+ECAL Lab to take up the following challenge: imagining how archives can bring citizens together around a collective identity.
This experimental version of Évokâ, presented at the end of 2022 in Fribourg and in several villages, allows two users to interact with thousands of documents. At first, the interaction brings out individual memories. Then, the two paths come together around a final image, which evokes a collective identity.
User experience observations in the field identified a great public interest in this issue but also some difficulties to be overcome. Artificial intelligence, for example, essential to managing large quantities of documents, struggles to associate documents from a time when it did not exist. Trained with international images, it does poorly when trying to recognize personalities or objects typical of a particular region.
The second version of this project is currently being developed and will be presented in September 2023 in Fribourg. This research should provide essential knowledge to recreate links between citizens based on their shared history.
Credits
Cover image
Jamani Caillet/EPFL