Congratulations to our 2023 Graduates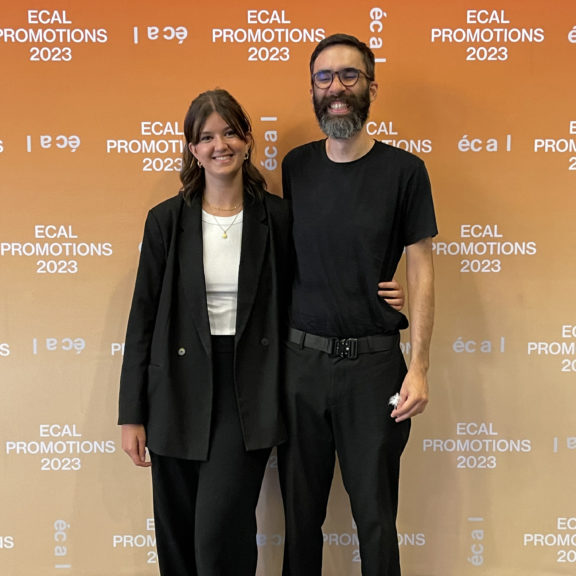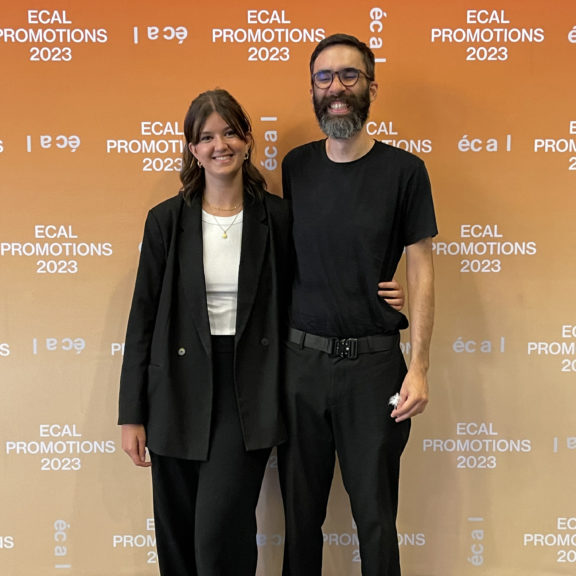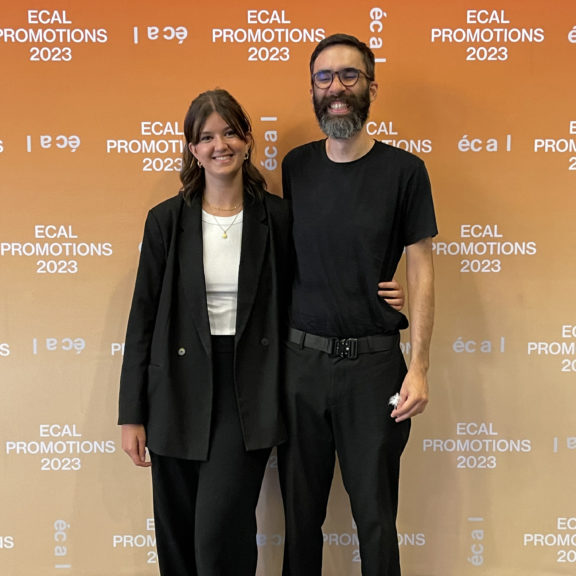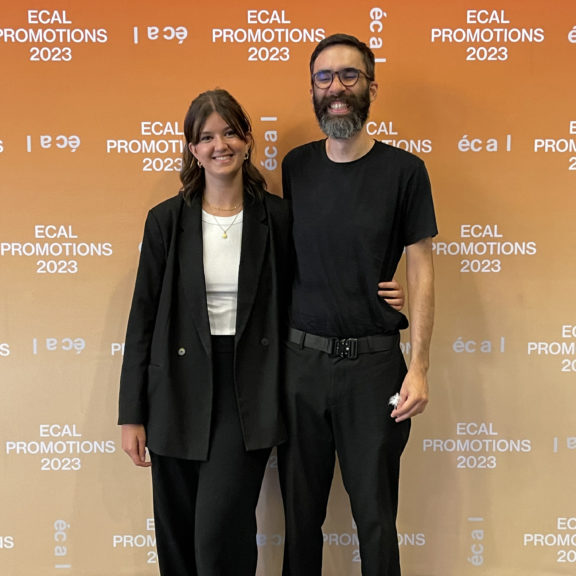 Introduction
Based on a transdisciplinary approach, the Master of Advanced Studies in Design Research for Digital Innovation invites students to reflect on emerging technologies with a human-centered perspective. They explore their potential and develop unprecedented uses in collaboration with designers, engineers and psychologists, while working on a real-life research project. A big congrats to our recent graduates, Margherita Motta and Ignacio Pérez.
THE PROJECTS
Aidee by Margherita Motta
Despite the widespread use of self-tracking technologies, there is limited research on their application for monitoring intimate data.
Aidee is a design research project focused on urine monitoring that addresses the complexity of intimate self-tracking by challenging standard ways of representing and interacting with data.
Composed of a mobile application and a connected interactive device, the Aidee system uses qualitative form of data representation and situated visualizations to create new form of engagement between the users and private spheres of their health.
Évokâ by Ignacio Pérez
Created in partnership with the Library of the Canton and University of Fribourg, Évokâ is an interactive installation that explores how the archive held at the Library can once again become a living part of the canton's identity.
The project investigates emplotment techniques, linking personal, collective and cultural identities with historical archives. By interweaving autobiographical elements with software-assisted narratives, Évokâ aims to revive a sense of belonging to the Canton of Fribourg.
Based on the concepts of artificial memories and personal narratives, Évokâ creates an experience that is both individual and shared between users, but also one that reflects the values and history of the canton. Through user research studies, the project marked a first step in defining experiences in the context of collective and cantonal identities.