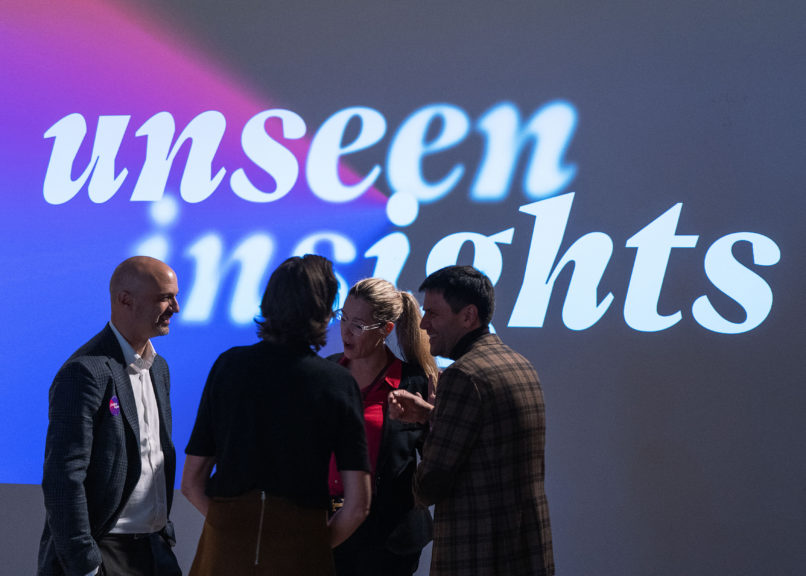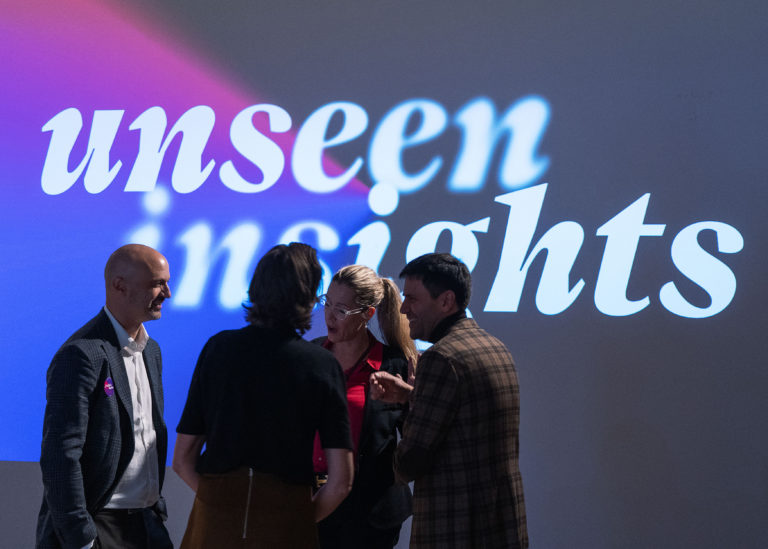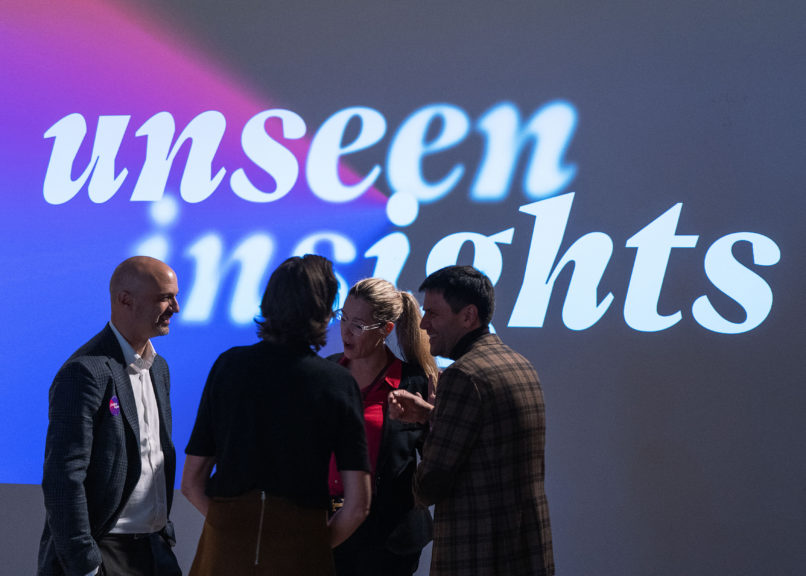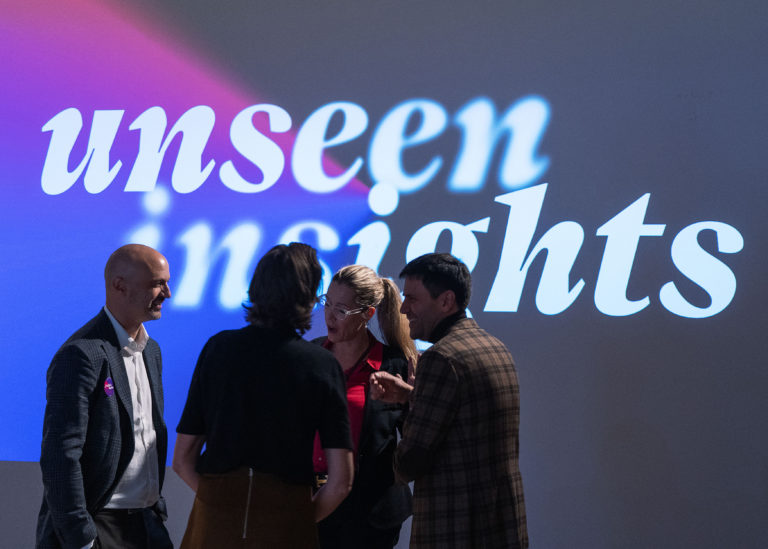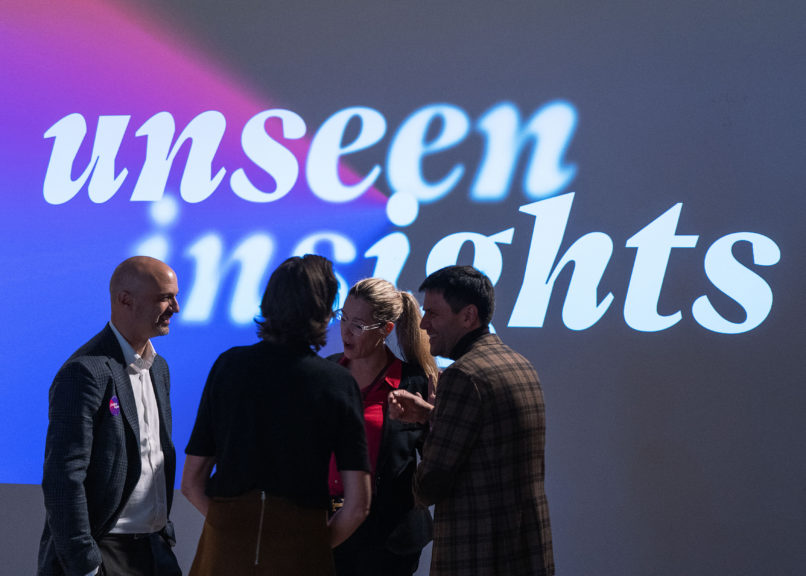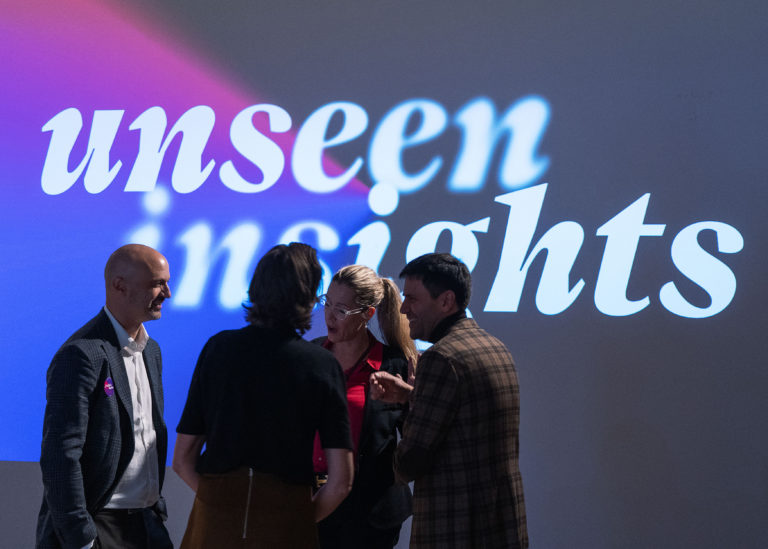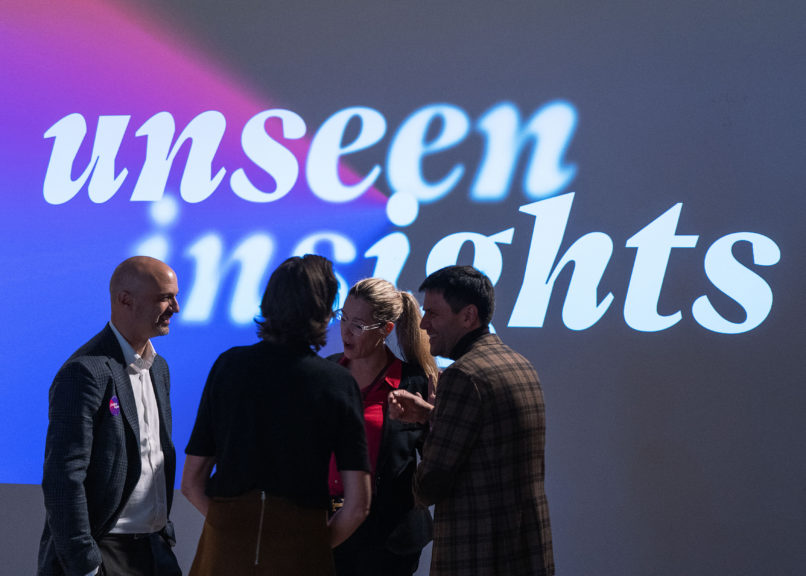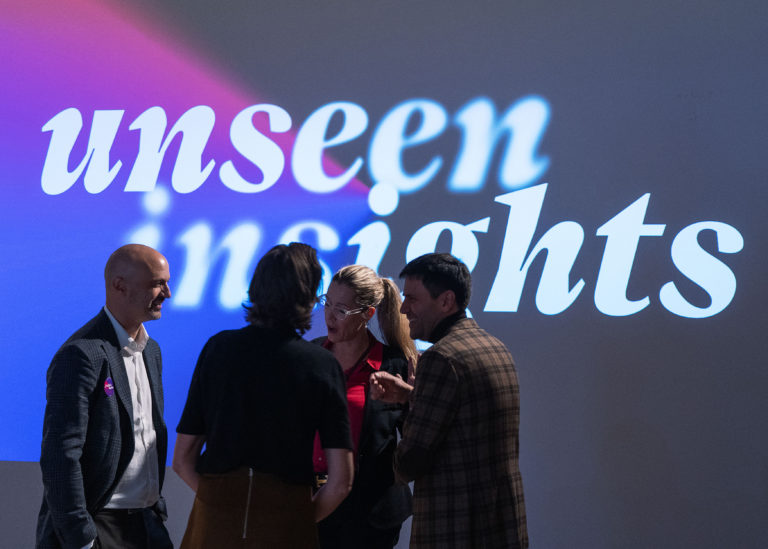 Introduction
On November 14, we gathered at the EPFL+ECAL Lab our board members as well as many experts and partners for our annual event Unseen Insights, the occasion to discuss Art, Design, Technology, and how to generate a lasting, sustainable impact, for citizens, States and companies.
The evening started with a debate on "Opening Perspectives with Design: Interactive Techniques and AI for Peace, Environment and Health" with Frédérique Pain, Director of ENSCI, Benedikt Wechsler, Ambassador and Head of Digital at Federal Department of Foreign Affairs, Yves Daccord, Director of ICRC 2010-2020, and Patrick Gyger, Director of Plateforme 10. Then, after the projection of short video interviews led with Rafael Lozano Hemmer, Refik Anadol and Theo Jensen, the guests could discover the latest installations and research works led by the EPFL+ECAL Lab.
Finally, the Sylvie Rusconi Foundation for young talent in design research awarded the excellent work of Margherita Motta, collaborator at the EPFL+ECAL Lab, for the project Aidee. Big congrats to her!